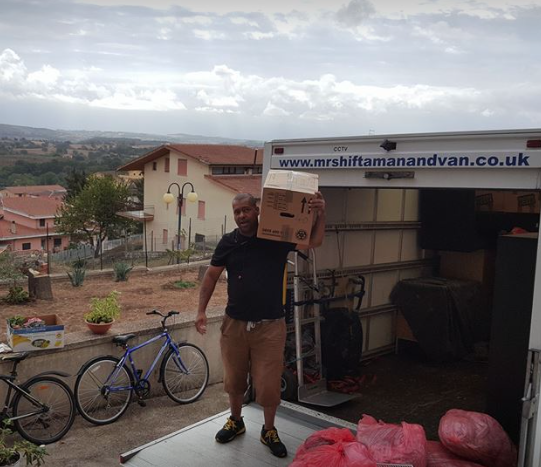 Man and Van Services Milton Keynes - Mr Shifta Man And Van
Hi and welcome to the Mr Shifta Man And Van website. My name is Euclid Hallpike and if there is anything I can possibly help you with, please do not hesitate to get in touch. Mr Shifta Man And Van is a family run business
based in Milton Keynes
but can offer its services throughout the UK and Europe. We mainly provide
man and van
,
removals
,
collection and delivery services
.
I have previously worked as a van delivery driver for a large company in a customer based environment so have years of experience in the transportation of items. As a result, I quickly learnt the value of extending good customer service to all clients. Going above and beyond to satisfy and please every customer means ensuring their experience was outstanding.
In August 2013, the first establishment of Mr Shifta Man And Van took place. Convinced that I had the necessary skills to advance and grow the business, I quickly pursued making Mr Shifta Man And Van more accessible to all types of customers. Our business catch phrase states that "WE TAKE LOADS OFF YOUR MIND" and in my honest opinion we do. Not only this, but we fulfil the objective with affordable rates and personalised services.
Mr Shifta Man And Van Services in Milton Keynes can provide removal and man and van services in Milton Keynes and the rest of the UK. If you are looking for a man and van services in Milton Keynes and surrounding areas, then Mr Shifta can definitely be of service to you. Our prices are competitive and we will always be more than happy to make sure you are provided accurate free estimates and consultation. All services are tailored around your exact requirements and specifications. Customer testimonials are available to view on our Facebook page which you can access by clicking here.